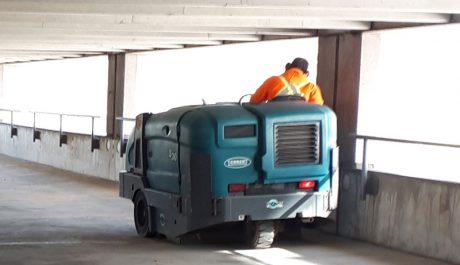 Whether you have a parking lot, a dirty store front, or an underground garage, we have the machines to serve you. This division operates 24 hours a day so we are prepared and available to meet your specific scheduling requirements that will result in a safe and clean site. Should you need a one time sweeping, or a daily, weekly, monthly, or seasonal service, we have the availability to get your property clean.
Dust control
Reduce janitorial cost
Health and safety
Underground/Parking garages
Factories/Warehouses
Parking lots
Subdivisions and roads
And so much more!