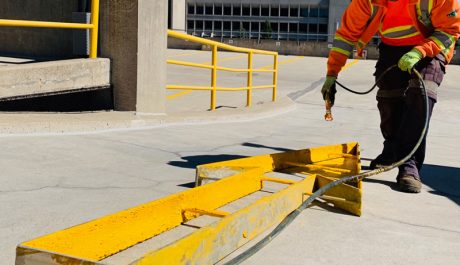 Our line painters use MTO grade paint for sharp, crisp markings that are necessary for roadways, parking lots, and lanes. This includes signs for handicap access, directional arrows, or any other special signs that may be required.
Health and safety
Clear direction for pedestrians
Stop debris from entering waterways
Underground/Parking garages
Factories/Warehouses
Parking lots
Subdivisions and roads
Playgrounds, schoolyards, and outdoor courts
And so much more!